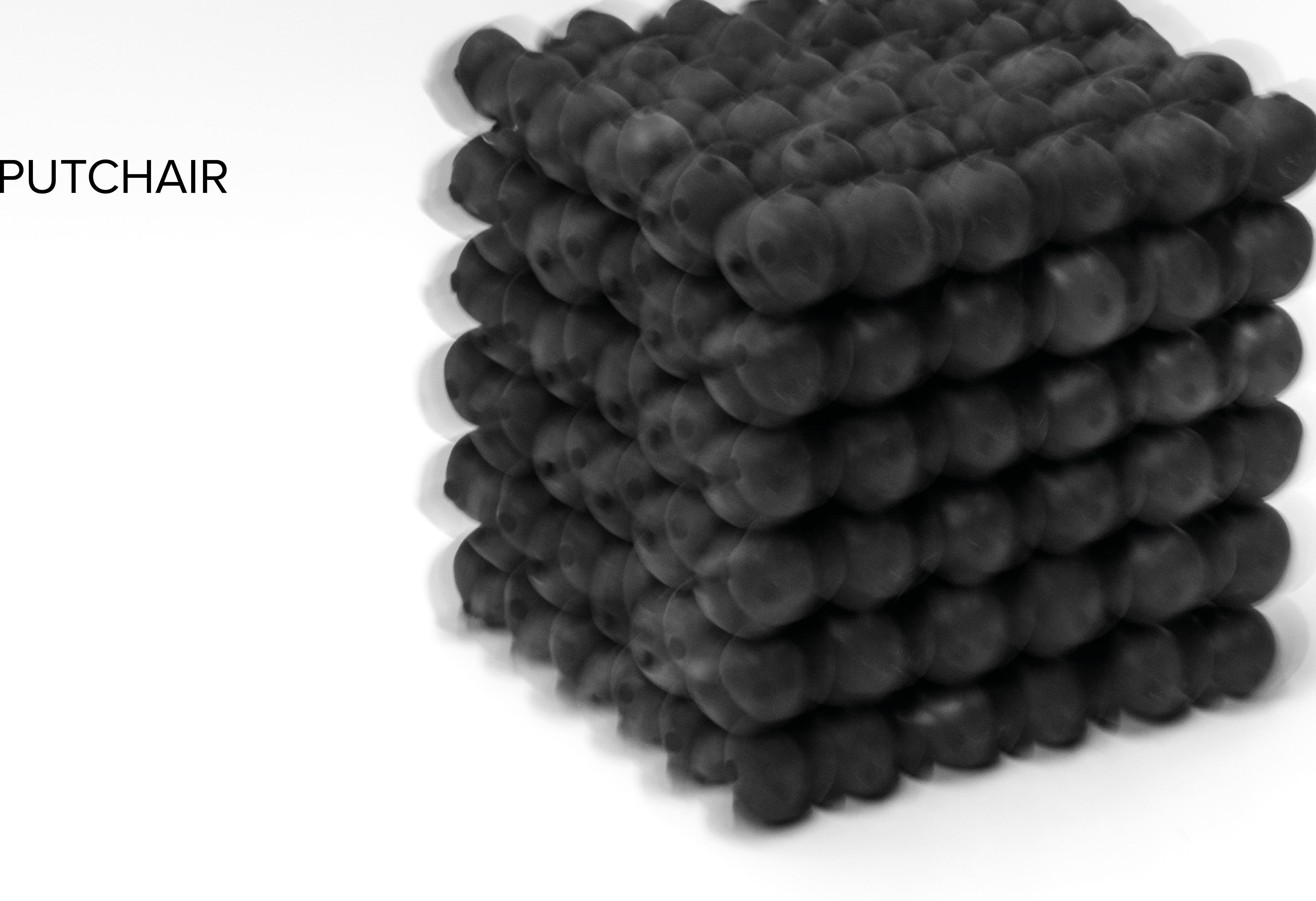 The task was to develop a concept for a seating furniture that doesn't necessarily has to be 
all functional but can be built autonomously from materials available at a building centre.
The seating-accommodation is meant to encourage the visitor not only to relax, but to play their own small part in the relations between object and space. Therefor the possibility to manipulate and change the form, arrangement and functionality of the product is essential. Doing so, the stool should however be recognisable as one piece, through optical or physical contiguousness. 
To achieve this result, the seating consists of several similar parts, which might vary in form or size, but 
are still recognizable as the same. In addition, the single parts need to be light enough so that they can 
be transported through the room without problem. In the best case, the product (or its individual parts) 
is built of "solid", integral forms. Hence, complexity does not originate from the main form but from the arrangement of its single pieces.