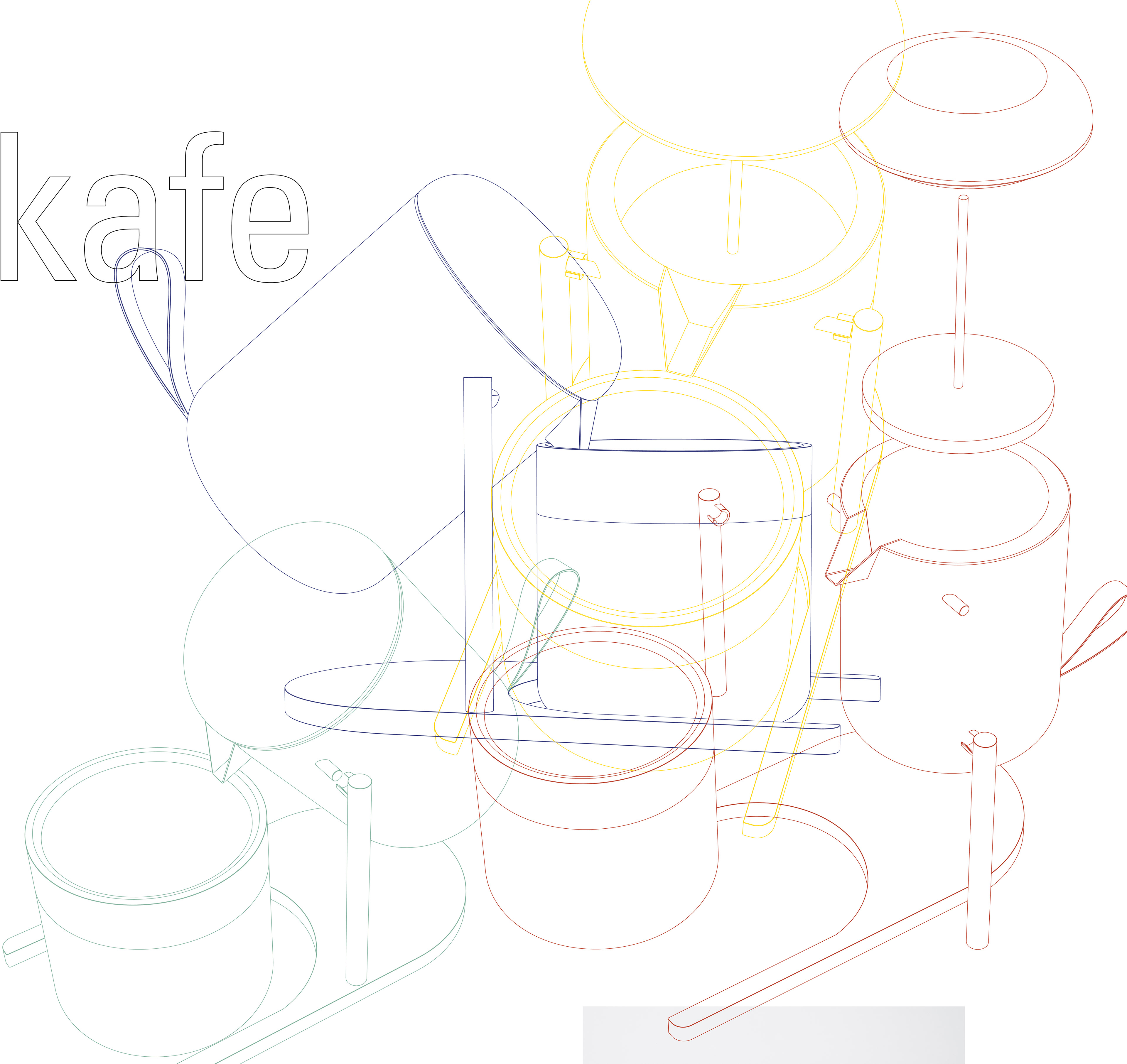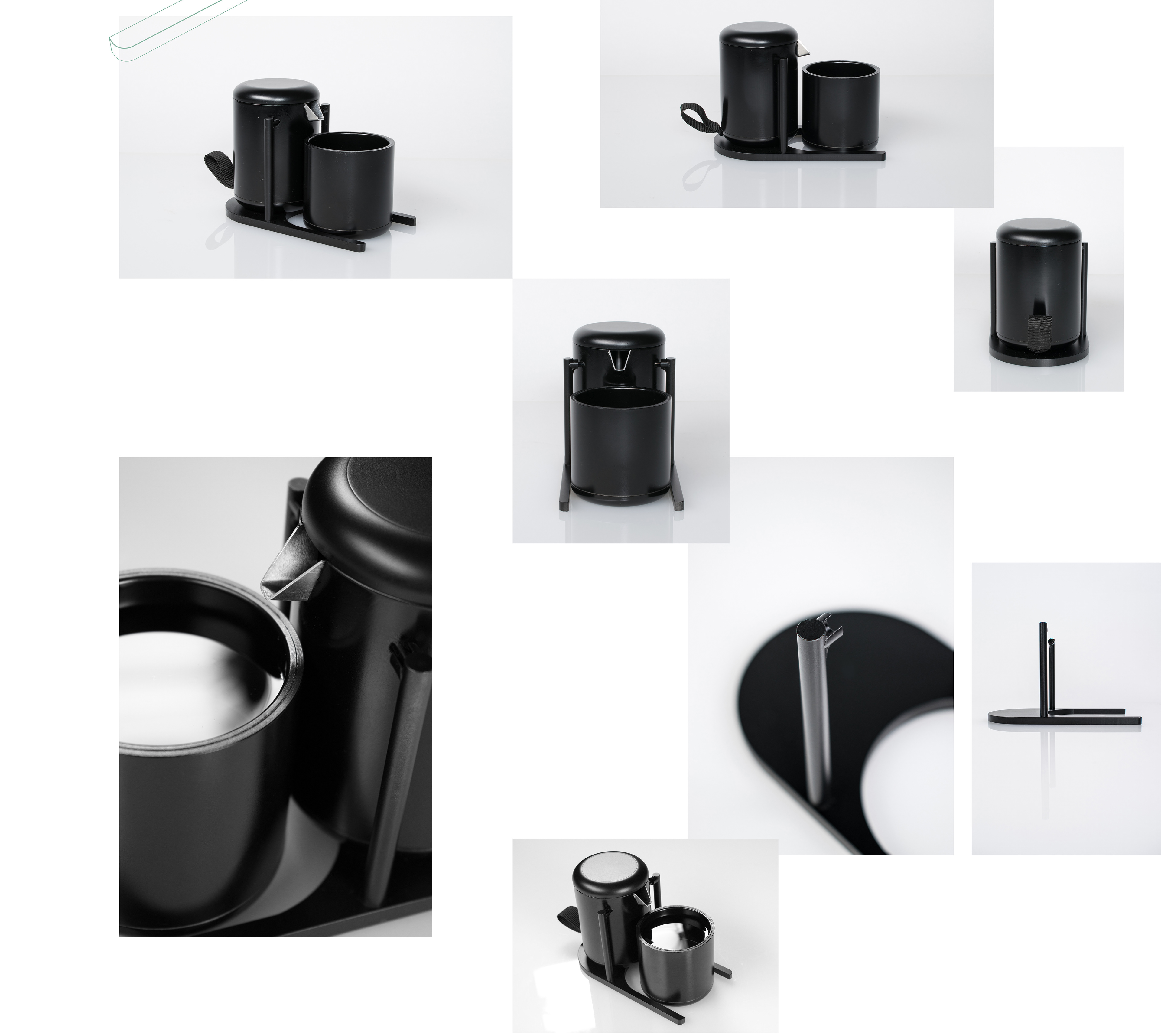 Waking up on a fully automated morning means only to work. One's coffee machine 
becomes an indispensable tool to wake up both body and soul. Time, in this matter, 
runs faster as one can walk, keeps pushing and urging for recognition. 
In this context, kafe is meant to create space to finally be aware of one's surrounding and oneself. A regulated and balanced procedure becomes a symbiosis of efficency and peace, some place to experience a break as continuously satisfying. The morning act of brewing coffee becomes a memorised course of motions, a fluid and relaxed movement. kafe brings into focus and concentrates on what's been missed, still equally demands to pause and to follow a ritual, which might eventually contribute to a strongly needed moment of calmness.